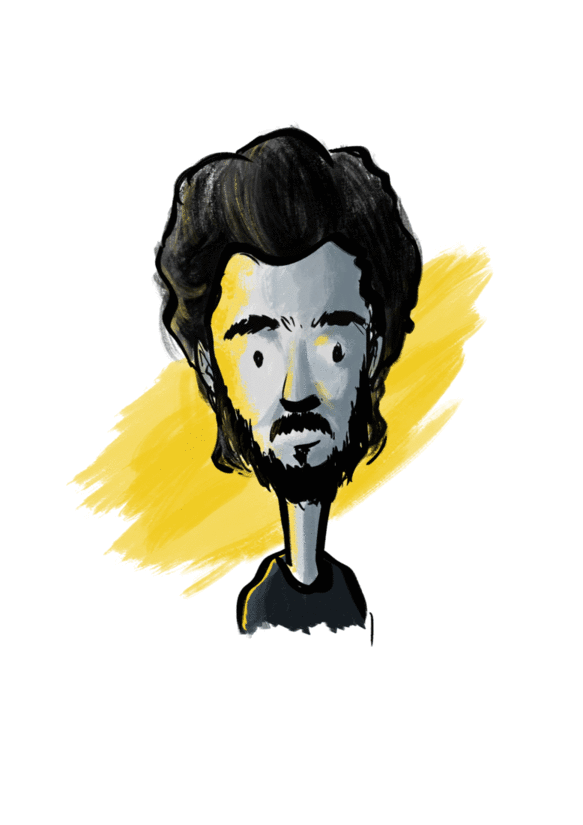 Most of the evenings, Kiran spends time sketching people outdoors over a cup of chai(coffee works too). He finds it fascinating to capture stories in pixels or paper. He prefers to watch films alone in a dark room and later read about them to get all amazed and inspired. Oh! and he enjoys darkness over light. He has always seen light as a kitsch.
Coming from Thrissur, Kerala, he grew up in a neighbourhood where he and his friends played cricket making their own rules and stole raw mangoes from the rude, old aunty's backyard. He spent his vacations in his paternal home where elephants came during festivals to be caressed and climbed upon. Thus went the fascinating childhood of a 90's kid.
He later joined the first batch to study design in National Institute of Design in Vijayawada where he constantly and consciously built his zeal towards storytelling through illustrations, animation, graphic design and other media. Films have been a great influence on his thoughts as well as his personality.
He finds himself immensely responsible to use his voice to tell stories with the utmost honesty and to convey ideas through these stories for the better.
Kiran MN
+91-9400 581 571